WCBR Pioneer Awards were introduced in 2017 to honor individuals that have made a lasting impact on the field of neuroscience, as well as the Winter Conference on Brain Research.
Pioneers are nominated by their colleagues and chosen based on a review of their careers as well as their contribution to WCBR over the years.  Pioneers will present an overview of their career followed by shorter presentations from junior investigators whose work was inspired by the Pioneer's work.
Congratulations to WCBR's 2023 Pioneers
 Marisela Morales, M.S., Ph.D.

Dr. Marisela Morales is a Branch Chief of the Integrative Neuroscience Research Branch and Section Chief of Neuronal Networks Section in the Intramural Research Program (IRP) at the National Institute on Drug Abuse (NIDA) at the National Institutes of Health (NIH). She is also the NIDA IRP Associate Director of Technology. She has been investigating the molecular and cellular composition of neuronal networks and how their different elements play a role in different aspect of neuronal transmission underlying animal behavior. She has discovered unanticipated neuronal phenotypes in the midbrain and forebrain, including neurons that co-release several neurotransmitters from the same axon or same axon terminal, and showed that these neurons play a role in reward, aversion, drug seeking behavior or pain. She is known particularly for her studies on neuronal diversity among ventral tegmental area neurons, their neuronal connectivity and role in motivated behavior. She was a co-leader of the NIDA Initiative to Promote Racial Equity, she is currently a member of the NIH Equity Committee and serves on the WCBR Board of Directors.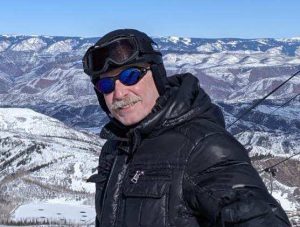 Phil Skolnick, Ph.D., D.Sc.

Phil Skolnick is currently the Chief Scientific Officer at Opiant Pharmaceuticals. His career at the NIH intramural research program spanned 25 years, beginning with a postdoctoral fellowship in the laboratory of John W. Daly and ending as Senior Investigator and Chief, Laboratory of Neuroscience, NIDDK.  He left the NIH in 1997 to join Lilly Research Laboratories as a Lilly Research Fellow in Neuroscience and subsequently joined DOV Pharmaceutical, Inc. as its Chief Scientific Officer. In 2010, Skolnick returned to the NIH as the Director, Division of Therapeutics and Medical Consequences at NIDA prior to assuming his current position in 2017.
Dr. Skolnick has co‑authored more than 560 articles and edited six books spanning both basic and clinical neuropsychopharmacology. He was a founding editor of Current Protocols in Neuroscience and has served on the editorial advisory boards of more than a dozen journals. Skolnick is a Fellow of the American College of Neuropsychopharmacology (ACNP) and the American Society for Pharmacology & Experimental Therapeutics (ASPET). ASPET has recognized his body of work with the ASPET Award for Experimental Therapeutics and the Ray Fuller Lecture in the Neurosciences. He has also been recognized with the A.E. Bennett Award in Biological Psychiatry, an Anna-Monika Prize, the Donald F. Klein Lifetime Achievement Award from the American Society of Clinical Psychopharmacology, and multiple distinguished lectureships. Dr. Skolnick has been awarded the Doctor of Science, honoris causa by Long Island University (1993) and the University of Wisconsin-Milwaukee (1995).
He has been attending the WCBR for more than forty years. Postdoctoral Fellows from the Skolnick laboratory at both the NIH and Eli Lilly were highly "encouraged" to participate in at least one WCBR meeting during their tenure. Phil's great joy is skiing at the WCBR with former Fellows, colleagues, and his sons.
---
Past Pioneers
2022
Jacqueline F. McGinty, Ph.D.
Mark Geyer, Ph.D.
2020
Eliot L. Gardner, Ph.D.
Fritz Henn, D.Phil., M.D.
2019
Barry E. Levin, M.D.
Oswald (Os) Steward, Ph.D.
2018
Lakshmi Devi, Ph.D.
Daniel Weinberger, M.D.
2017
Jill Becker, Ph.D.
William Catterall, Ph.D.
Miles Herkenham, Ph,D.
George Koob, Ph.D.
Sarah Leibowitz, Ph.D.
Roger Nicoll, M.D.
Charles O'Brien. M.D., Ph.D.
Suzanne Zukin, Ph.D.