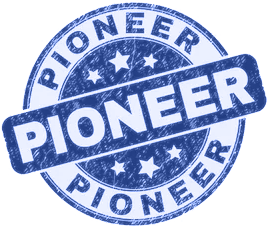 WCBR Pioneer Awards were introduced in 2017 to honor individuals that have made a lasting impact on the field of neuroscience, as well as the Winter Conference on Brain Research.
Pioneers are nominated by their colleagues and chosen based on a review of their careers as well as their contribution to WCBR over the years.  Pioneers will present an overview of their career followed by shorter presentations from junior investigators whose work was inspired by the Pioneer's work.
 WCBR 2023 Pioneer Nominations are Open!
This year, we ask again for your help in selecting the 2023 Pioneers. For the upcoming conference at Snowbird, we plan to select 2 WCBR Pioneer Awardees. Previous winners are not eligible. Nominations for the 2023 Pioneers are open. Re-nomination of candidates who were not selected in previous years are encouraged and self nominations are permitted. The deadline for Pioneer Nominations is Wednesday, June 22, 2022.
CLICK HERE TO NOMINATE A 2023 WCBR PIONEER 
   
Congratulations to WCBR's 2022 Pioneers
Jacqueline F. McGinty, Ph.D.

Dr. Jacqueline (Jakie) McGinty is a neuroscientist who has studied the neurobiology of substance use disorders for over 30 years. She received her B.A. in Psychology from Connecticut College in New London, CT and her Ph.D. in Anatomy & Cell Biology from SUNY Downstate in Brooklyn, NY in 1978. She did her postdoctoral training in the neuropsychopharmacology lab of Floyd Bloom, M.D. in the Arthur Vining Davis Center at The Salk Institute in La Jolla, CA. Her initial faculty appointment was at the East Carolina U School of Medicine in 1983. She developed her NIH NIDA-supported research program there studying psychostimulant effects on opioid peptides in the hippocampus and striatum.  She left as a Professor in 1999 to join the nascent Department of Physiology & Neuroscience at the Medical University of South Carolina where she directs the MUSC Brain Research Institute. At MUSC, she developed a completely different line of research studying the effects of BDNF on prefrontal cortical circuits in animals with a cocaine self administration and relapse history in collaboration with members of the Neurobiology of Addiction Research Center (NARC) now called the Center for Opioid and Cocaine Addiction (COCA) led by Dr. Peter Kalivas.  Jakie went to her first WCBR as an invited speaker in 1988 at Steamboat Springs, CO where she re-commenced skiing after a 15 year hiatus. Being lucky to share a condo with Conan Kornetsky (and others) that year, she became a loyal annual member of his ski team and credits Conan for improving her form and confidence on the slopes throughout the years. She has served WCBR as its Treasurer for over 10 years, a job made infinitely easier by WCBR's terrific management team. The friendships Jakie has made in the WCBR connectome over the years are some of the sweetest highlights that have accompanied her career as a neuroscientist.
Mark Geyer, Ph.D.

Mark A. Geyer Ph.D. is Distinguished Professor of Psychiatry and Neurosciences Emeritus at the University of California San Diego (UCSD) and directs the Neuropsychopharmacology Unit of the VISN 22 Veterans Administration Mental Illness Research, Clinical, and Education Center.  He began to ski in Oregon, receiving his BA in biology at the University of Oregon in 1966.  Since receiving his Masters at the University of Iowa and his Ph.D. in Psychology at UCSD in 1972, he has focused on basic research addressing psychiatric disorders and the related behavioral and neurobiological effects of psychedelics and other psychoactive drugs.  In 1993, Dr. Geyer co-founded the Heffter Research Institute, which pioneered and supported much of the scientific research that has prompted the exploration of psychedelics as potential therapeutics in humans. He also co-founded the Psychedelics and Health Research Initiative at UCSD, which is exploring the efficacy of psychedelics in the treatment of pain disorders. Dr. Geyer has published over 470 peer-reviewed papers that have garnered over 56,000 citations and an H-index of 121. He is the lead Series Editor for Current Topics in Behavioral Neurosciences, which has completed 47+ volumes. For four decades, his group has had continuous funding from the National Institutes of Health.  Dr. Geyer's research focuses on developing parallel behavioral paradigms in animals and humans for use in psychiatric drug discovery.  He has been an active participant in the WCBR since the mid-1970s, having attended over 21 meetings.
---
Past Pioneers
2022
Jacqueline F. McGinty, Ph.D.
Mark Geyer, Ph.D.
2020
Eliot L. Gardner, Ph.D.
Fritz Henn, D.Phil., M.D.
2019
Barry E. Levin, M.D.
Oswald (Os) Steward, Ph.D.
2018
Lakshmi Devi, Ph.D.
Daniel Weinberger, M.D.
2017
Jill Becker, Ph.D.
William Catterall, Ph.D.
Miles Herkenham, Ph,D.
George Koob, Ph.D.
Sarah Leibowitz, Ph.D.
Roger Nicoll, M.D.
Charles O'Brien. M.D., Ph.D.
Suzanne Zukin, Ph.D.