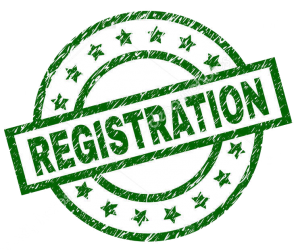 Registration for the 2023 Winter Conference on Brain Research is now open.
 Should you have a disability and need special accommodations, please contact the WCBR Executive Office at info@winterbrain.org or 615-324-2356.
The 55th Annual Winter Conference on Brain Research will be hosted January 20 – 25, 2023 at Snowbird Resort in Snowbird, Utah. Learn more about meeting and registration below.
Registration
All attendees, including presenters, pay the registration fee. Registration includes the following meals and functions: Friday Opening Reception, Saturday – Wednesday Breakfasts, Tuesday Mountain Lunch, Saturday and Monday Refreshment Breaks, Tuesday Special Poster Reception, and Wednesday Closing Banquet.
If you are staying within the WCBR room block at Snowbird Resort (Cliff Lodge, Lodge at Snowbird or The Inn) you will receive a $200 discount.*
After Monday, December 12, 2022, Early Bird registration will close and all Presenter and Non-Presenter registration rates will increase by $100.
2023 Standard Registration Rates
With Alternative Housing

With Housing Discount
(Staying at Snowbird Resort)

Student Presenter*
$300
$300
Presenter
$900
$700
Non-presenter
$1050
$850

General Information
Guest meal tickets for those who may be accompanying you (i.e., spouse, child, or colleague) can be ordered under additional registration options.
An electronic program book will be available on the website and a smartphone application. A printed program book will not be available this year.
Housing Accommodations
The housing block at Snowbird Resort is now full. Please consider one of the following alternative options:
WCBR recommends the following hotels in the Snowbird and Salt Lake City areas. Please note that no designated blocks have been arranged at these locations, so general hotel reservations should be reserved.
Residence Inn Salt Lake City Cottonwood
Hyatt Place Salt Lake City/Cottonwood
These hotels are approximately 20 minutes from the Resort, so outside transportation would be required. Please note that Salt Lake City does offer a low-cost Ski Bus option to Snowbird Resort during ski season. The hotels listed below are near to bus stops on the Ski Bus line. For more information about the bus service available through the Utah Transit Authority (UTA), click here.
WCBR also recommends the Roommate Connection Sheet if you are interested in sharing room costs with another attendee.
Should you have a disability and need special accommodations, please contact the WCBR Executive Office at info@winterbrain.org or  615-324-2365.
SNOWBIRD RESORT
The WCBR discounted housing block is now full. Please refer to the alternative options listed above.
WCBR also has a discounted block of rooms and condominiums at Snowbird Resort at The Cliff Lodge, The Lodge at Snowbird, and The Inn at Snowbird. Rates begin at $258++ for a Studio at The Lodge. A resort fee of $15.00 per night is automatically applied to discounted room rates and reflected in the rates shown within the booking link.  For more information about the accommodation options at Snowbird, use the tabs on the right to learn more about each room type available to WCBR attendees.
To reserve your room in this block, call 1-800-453-3000, option 2 or click the link – Snowbird Resort.  Reservations can also be made by emailing lodging@snowbird.com. In order to receive the discounted group rate, make your reservations before Monday, December 12, 2022. After December 12, rates will increase based on the hotel's availability.
CONTACTING THE RESORT
For accommodation questions regarding Snowbird Resort, please contact the Snowbird Reservations team at 1-800-453-3000, option 2.
For more information regarding room types and housing at Snowbird Resort, visit the Accommodations page.
Transportation
WCBR recommends Canyon Transportation at Snowbird Resort for transfers between Salt Lake City International Airport and Snowbird Resort.
Snowbird Resort Shuttle
Airport shuttles may be arranged while booking lodging through Snowbird Central Reservations (800-453-3000) or up to 48 hours prior to arrival. Current round trip pre-paid price is $88.00 per person. Walk-ups are accepted at a higher rate on a space available basis at the Canyon Transportation desk located in the baggage claim area of the Salt Lake City International Airport. Cancellations received within 48 hours of arrival are non-refundable. Driver gratuity not included and prices are subject to change.
Health and Safety
Given the ongoing COVID-19 epidemic, WCBR is implementing a mandatory vaccine and booster requirement for all in-person meeting attendees. Entrance to the Conference Center and all designated WCBR meeting spaces will be limited to registered scientific meeting attendees, staff, and guests. All attendees and guests must provide proof of a completed COVID-19 vaccination record and a minimum of (1) COVID-19 booster shot.

All WCBR registrants will be required to upload a photo of their COVID-19 vaccination card during registration. Those wishing to apply for a medical exemption authorized by their primary care provider may reach out to the WCBR Executive Office at info@winterbrain.org to request a medical exemption form.
During registration, attendees will also be asked to sign the WCBR Waiver and Release of Liability for Communicable Disease, acknowledging that they understand the risks involved with in-person meetings.
FINAL HEALTH AND SAFETY PROTOCOLS
While we continue to monitor the COVID-19 situation and rely on the most up-to-date guidance from the CDC, WCBR is pleased to present the final health and safety protocols for the upcoming 55th Annual WCBR meeting. 
All attendees are required to submit proof of vaccination against COVID-19 and a minimum of (1) booster shot.
Masks will not be required at the meeting, but will be available for attendees upon request.
Social distancing badge ribbons will be available again this year to aid attendees in easily indicating their social distance preference.
Room sets in the meeting spaces at the Snowbird Resort will be adequately spaced wherever possible to provide comfort for all attendees and social distancing space wherever possible.
Code of Conduct
The Winter Conference on Brain Research (WCBR) is dedicated to providing a safe, productive and discrimination-free experience for all participants during the Annual Meeting regardless of race, color, national origin, religion, creed, age, sex (including pregnancy), gender, gender identity, physical or mental disability, perceived disability, ancestry, marital status, genetic information, sexual orientation, citizenship, past, current or prospective service in the uniformed services, or any other basis protected by federal, state or local laws. WCBR does not tolerate discrimination or any form of harassment and is committed to enforcing this Code of Conduct Policy. CLICK HERE to continue reading WCBR's Code of Conduct Policy.
Cancellation Policy
A partial refund will be honored before December 21, 2022, less a $150 service fee. No standard refunds will be issued after December 21, 2022. Substitutions are allowed at any time. For cancellations regarding COVID-19 restrictions and limitations, please contact the Executive Office directly at info@winterbrain.org. 
Plenary Address: Dr. Elizabeth Phelps, Harvard University
WCBR is pleased to introduce the 2023 Plenary Speaker, Dr. Elizabeth Phelps.
About Dr. Phelps
Dr. Phelps is the Pershing Square Professor of Human Neuroscience at Harvard University. She received her PhD from Princeton University and served on the faculty of Yale University and New York University. Her laboratory has earned widespread acclaim for its groundbreaking research on how the human brain processes emotion, particularly as it relates to learning, memory and decision making.
Dr. Phelps is the recipient of the Distinguished Scholar Award from the Social and Affective Neuroscience Society, the William James Award from the Association for Psychological Science and the George Miller Award from the Cognitive Neuroscience Society. She is a fellow of the American Association for the Advancement of Science, the Society for Experimental Psychologists and the American Academy of Arts and Sciences.
She has served on the Board of Directors of the Association for Psychological Science, the Society for Neuroeconomics and was a founding board member of the Society for Neuroethics. She has previously served as the President of the Society for Neuroeconomics, the Association the Social and Affective Neuroscience Society and the Association for Psychological Science.
Session Abstract
Investigations of the neural systems mediating the processing of social groups defined by race, specifically Black and White race groups in American participants, reveals significant overlap with brain mechanisms involved in emotion. This talk will provide an overview of research on the neuroscience of race and emotion, focusing on implicit race attitudes. Implicit race attitudes are expressed without conscious effort and control, and contrast with explicit, conscious attitudes. In spite of sharp decline in the expression of explicit, negative attitudes towards outgroup race members over the last half century, negative implicit attitudes persist, even in the face of strong egalitarian goals and beliefs. Early research demonstrated that implicit, but not explicit, negative attitudes towards outgroup race members correlate with blood oxygenation level dependent signal in the amygdala – a region implicated in threat representations, as well as emotion's influence on cognition. Building on this initial finding, we demonstrate how learning and decisions may be modulated by implicit race attitudes and involve neural systems mediating emotion, learning and choice. Finally, we discuss techniques that may diminish the unintentional expression of negative, implicit race attitudes.